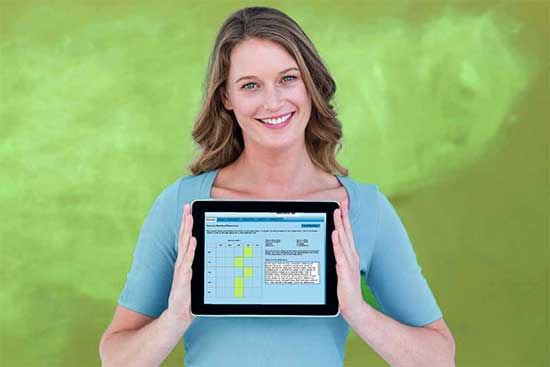 TIMT-120-Implementing the TIM Observation Tool
About this course
This course will provide an overview of the Technology Integration Matrix Observation Tool (TIM-O) and provide guided practice using the tool. The course content is divided into four weekly sections: Purposes for Observation, Selecting Lessons to Observe, Selecting and Preparing Observers, and Summarizing and Reporting. In each weekly module, you will learn about elements essential to effective classroom walkthroughs.
The Observation Practice component of the course is designed to model a portion of a rater training program. This portion of the course is not, however, a rater or observer training program that would serve to "calibrate" a group of raters or observers prior to a rating activity in your school or district. For that purpose, please see TIMT-140: TIM Observer Training.
What will I learn in this course?
Week 1: Determine Purposes For Observation
This week starts with a refresher on the TIM and the Observation Tool. Then the focus turns to various purposes for conducting observations, and a chance for you to articulate your purpose. This week also includes your first practice observation exercise.
Week 2: Select Lessons To Observe
Now that you have articulated your purpose for conducting observations, the focus this week is on selecting which lessons to observe to fulfill this purpose. This week also includes your second practice observation exercise.
Week 3: Select and Prepare Observers
Content this week focuses on selecting observers and preparing them to conduct quality observations. This includes topics around observer accuracy and consistency. This week also includes your third practice observation exercise.
Week 4: Summarize and Report
Once the observations have been completed, the key tasks are to analyze, interpret, and report the data to answer your questions and to address your purpose. This week also includes your final practice observation exercise.
Why choose iTeach online courses?
Courses are delivered completely online, self-paced, and facilitated by an expert in the field.
Receive individualized feedback from your instructor.
Courses are equivalent to twenty professional development contact hours.
Work through each module at your own pace.
Register on an open-enrollment basis. No application or prerequisites required.
Receive a course completion certificate and digital badge after successfully completing the course. Use your badge to showcase your expertise and skill set on social media profiles, your email signature block, or electronic copies of a résumé.
All iTeach courses are designed to help educators and administrators more successfully integrate technology into teaching and learning.
FORMAT: Facilitated online course. Work each weekly module at your own pace.
COST: $120. Discounts for groups of 10 or more participants.
SCHEDULE: This in not a regularly-scheduled iTeach course because the content overlaps somewhat with other TIMT courses. Its purpose is to introduce a group of participants specifically to the TIM-O. If your institution has a group for whom this specific introduction would be appropriate, please email us at TIM@fcit.us to make arrangements. Otherwise, we recommend either:
Each TIMT course is equivalent to 20 contact hours and costs $120.00. Email TIM@fcit.us for group scheduling, volume discounts, or other questions.