Contact Information
iTeach Professional Learning is a service of the Florida Center for Instructional Technology, College of Education, University of South Florida.
Program Info:
CE-iteach@usf.edu
Phone:
813-974-1640
Address:
Florida Center for Instructional Technology
4202 E Fowler Ave LIB 618
Tampa, FL 33620
Tech Support FAQs
Is there a particular Web browser that I should use to access the course?
While Canvas works with the latest versions of Chrome, Firefox, Safari, and Internet Explorer, Chrome will provide the best user experience for accessing all of the content provided in this course. If you don't have the latest version of Chrome, you can download it here.
How do I connect to Google Drive as a web service in Canvas as a student?
Many iTeach courses use collaborative activities that leverage Google Docs. In order to access this content, you will need to connect your Canvas profile to your Google Account. Read the directions for connecting your account here.
Where can I find additional online help for using Canvas?
The Canvas Student Guide covers all aspects of participating in a Canvas course. You can find the complete guide here.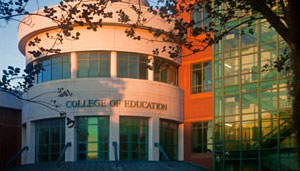 FCIT is located in the College of Education, USF Tampa campus.