Free Resources
FCIT supports classroom integration of technology not only through our professional development opportunities and Technology Integration Matrix model, but also by providing many collections of high-quality digital assets that teachers can use in their instruction and students can use in class projects. These "digital building blocks" enable teachers to put into practice the sorts of active, student-centered lessons that are featured in many of our iTeach courses. Our Educational Technology Clearinghouse (ETC) collections span many subject areas and all grade levels. Every item has been copyright cleared for classroom use. Please see the license page of each collection for specifics.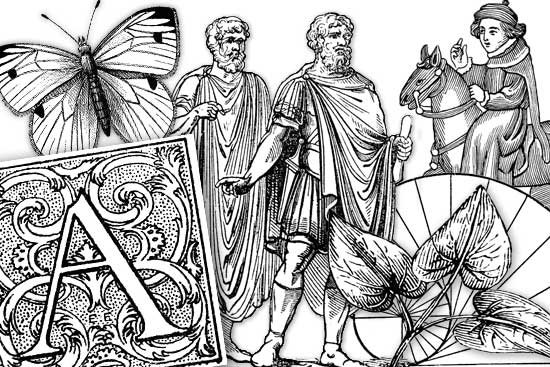 ---
ClipArt ETC provides students and teachers with over 70,000 pieces of quality educational clipart. These are high-quality scans of sources such as nineteenth-century history texts, botanical encyclopedias, journals, school textbooks, and other image sources. The sharp line drawings often are able to reveal details and structures that ordinary photograph do not convey. In this collection:
Every image comes in four sizes.
Each image has complete source information for proper citations.
All images are appropriate for classroom use.
No pop-ups, advertisements, or inappropriate links.
A friendly license allows up to 50 items per school project.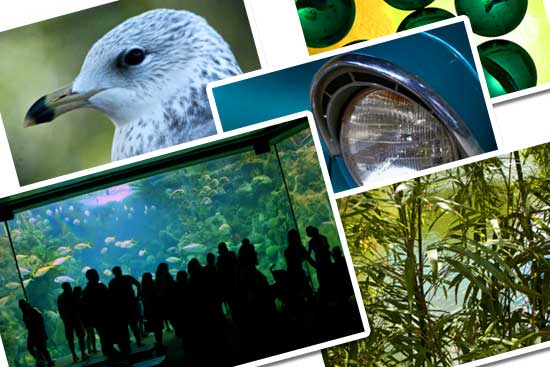 ---
ClipPix ETC offers over 20,000 royalty-free stock photographs for classroom use. The collection includes content for every subject area and additional, curated sub-collections on water issues, dolls of the world, and historic architecture. In this collection:
Each photograph is available in multiple web-ready sizes plus a high-resolution TIFF for quality printing.
Browse collection via easy-to-use categories.
All images appropriate for K-12 classrooms.
Individual title, photographer, location, and date information for proper citations.
Up to 25 photographs may be used in any non-commercial school project.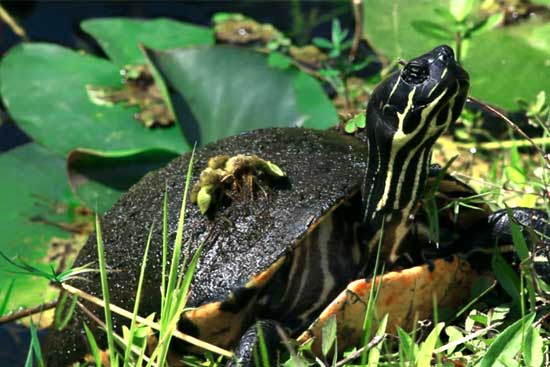 ---
ClipVideo ETC is a stock video site for K-12 classroom use. Up to 15 videos can be used in any student project without further permission. Select videos from categories such as: agriculture, American history and government, animals, the arts, business, and community. Most of the videos are available in multiple sizes and lengths. Use this collection for class projects, homework assignments, presentations, and creating teaching aids.
K-12 classroom appropriate content.
Multiple lengths and resolutions.
Supports many subject areas.
Clips are easy for students to download.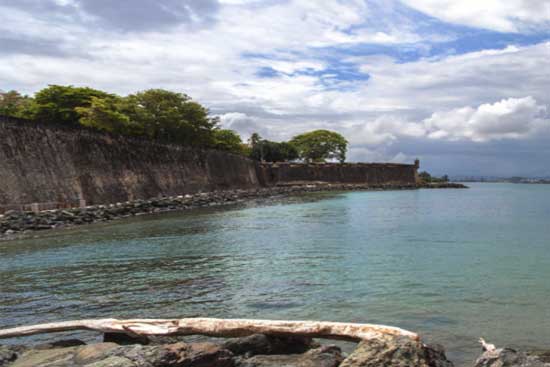 ---
ClipVR ETC is a collection of virtual reality widgets that allow students to take virtual field trips to many places of interest. Currently, the collection includes VRs from Arizona, California, Florida, New Mexico, Puerto Rico, and Texas. Most of the VRs allow students to explore an entire 360-degree scene and zoom in to examine details.
K-12 classroom appropriate content.
Each VR has a companion Google Maps widget to provide content to the location.
GPS coordinates included for each VR.
The original is also available as a panoramic photograph on the CipPix ETCwebsite.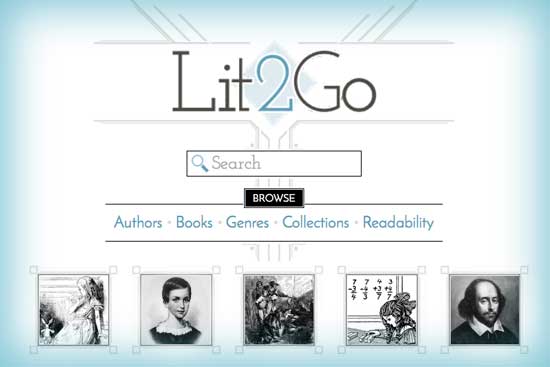 ---
Lit2Go is a free online collection of stories and poems in Mp3 (audiobook) format. An abstract, citation, playing time, and word count are given for each of the passages. Many of the passages also have a related reading strategy identified. Each reading passage can also be downloaded as a PDF and printed for use as a read-along or as supplemental reading material for your classroom.
Browse titles by author, book, genre, or collection
Use the readability index to quickly select appropriate passages for specific students.
Selections can be used for whole-class activities, reading centers, or loaded onto student Mp3 players.
All tracks were recorded by professional narrators in FCIT's audio studios.
Also available through the University of South Florida iTunes U site.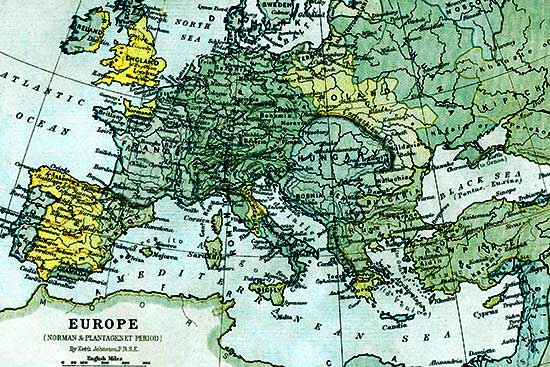 ---
The Maps ETC collection of over 5,000 historic maps spans all continents and many periods of history. Each map is available as a file suitable for use on a screen (JPEG or GIF) and as both color and B/W PDF versions for printing. Teachers and students may use up to 25 maps in non-commercial school projects. Many of the larger maps also have Zoomify versions that allow the students to zoom in and explore details.
Extensive data for each map.
Both black-and-white and color PDFs.
Types of e-portfolios: developmental, showcase, assessment
Complete citation for original.
Covers all areas of the globe.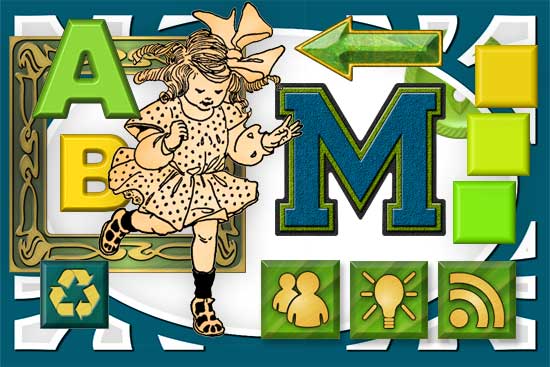 ---
Use these free backgrounds, templates, letters, frames, and buttons for school presentations, websites, class newsletters, digital scrapbooking, and student portfolios. Thousands of presentation elements and millions of combinations allow students to customize your school projects, electronic scrapbook, or eportfolio. A friendly license allows teachers and students to use up to 50 items in a single, non-commercial project without further permission. This collection includes:
20,000 background slides, including transparent cutouts.
21,000 butons to add navigation to presentations.
7,700 drop capitals and decorative letters.
1,250 frames and mats for use within slides.
850 cutout people and word balloons.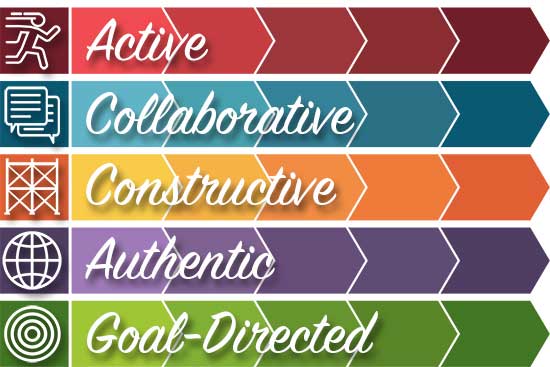 ---
The Technology Integration Matrix (TIM) illustrates how teachers can use technology to enhance learning for K-12 students. The TIM combines five interdependent characteristics of meaningful learning environments (active, collaborative, constructive, authentic, and goal-directed, authentic, and collaborative) with five levels of technology integration to create a matrix of 25 cells. Each cell provides video examples appropriate to the characteristic and integration level. The TIM:
Provides a framework for defining and evaluating technology integration.
Sets a clear vision for effective teaching with technology.
Gives teachers and administrators a common language for setting goals.
Helps target professional development resources effectively.