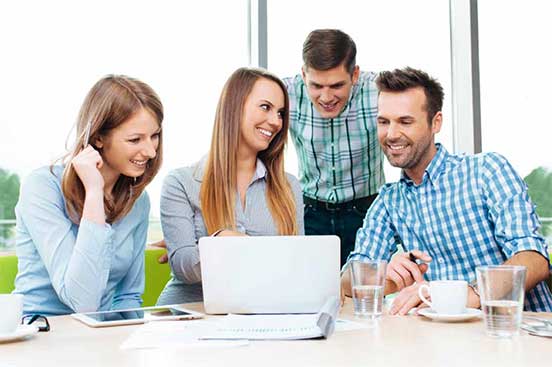 TIMT-100: Implementing TIM Evaluation Tools
About this course
Since its introduction in 2006, the Technology Integration Matrix (TIM) has been used in classrooms around the world to explain meaningful technology integration rooted in an understanding of pedagogy and content knowledge. The TIM Evaluation Tools provide a means of collecting and analyzing data about classroom technology integration. The TIM Tools can aid in planning, implementation, and evaluation of school technology initiatives.
This course provides instruction on how educators can utilize the TIM and the TIM Tools to describe and compare classroom technology use. Specifically, this course will provide an introduction to the TIM, the TIM Observation Tool and protocol, implementation of the Technology Uses and Perceptions Survey (TUPS), and incorporation of the TIM data into professional development planning.
What will I learn in this course?
Week 1: Overview of the Technology Integration Matrix
Learn how the TIM associates five levels of technology integration (entry, adoption, adaptation, infusion, and transformation) with five characteristics of meaningful learning environments (active, constructive, goal-directed, authentic, and collaborative).
Week 2: Using The TIM Observation Tool
The TIM-O is designed to guide principals, teachers, and others through the process of evaluating the level of technology integration within a particular lesson and to help provide a clear picture of the professional development needed to support further technology integration.
Week 3: Technology Uses and Perceptions Survey
The TUPS is the perfect tool to use annually, or at the beginning and end of any technology project to measure the changes in how teachers relate to technology in their work. The information is also useful for planning technology infrastructure and support and for getting a snapshot of teachers' perceptions.
Week 4: Connect the TIM to Professional Development Planning
During this module, participants will complete individual, practical, and effective plans to support their district vision for technology integration with data from the TIM Evaluation Tools.
Why choose iTeach online courses?
Courses are delivered completely online, self-paced, and facilitated by an expert in the field.
Receive individualized feedback from your instructor.
Courses are equivalent to twenty professional development contact hours.
Work through each module at your own pace.
Register on an open-enrollment basis. No application or prerequisites required.
Receive a course completion certificate and digital badge after successfully completing the course. Use your badge to showcase your expertise and skill set on social media profiles, your email signature block, or electronic copies of a résumé.
All iTeach courses are designed to help educators and administrators more successfully integrate technology into teaching and learning.
FORMAT: Self-Paced, facilitated online course. Work each module at your own pace but still receive individualized feedback from an expert facillitator.
COST: $120. Discounts for groups of 10 or more.
SCHEDULE: This course is completely self-paced and registration is open continuously. You will have 6 weeks to complete the course once registered.
 Email TIM@fcit.us for group scheduling, volume discounts, or other questions.