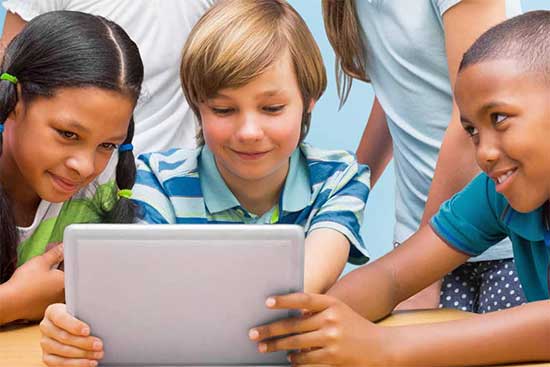 ICTI-130: Project-Based Learning (K-5)
About this course
Project-Based Learning can mean different things to different people. Essentially, it is a method of teaching that engages the learner in becoming an active participant in their quest for knowledge. Students engage in inquiry about the world around them in an attempt to solve a problem, create a product, investigate a solution, or respond to a question. This active approach to learning keeps students engaged and enables them to gain a deeper understanding of the subjects they are studying while connecting what they are learning to the "real world."
What will I learn in this course?
Week 1: The WHAT of Project-Based Learning
Project-Based Learning is more than just one of the latest "buzzwords" in Education. It is an inquiry-based teaching method where students are engaged in questioning and creating while deepening their understanding of a topic.
Week 2: The WHY of Project-Based Learning
Many educators agree that Project-Based Learning is an effective and enjoyable way for students to learn and deepen their understanding of content knowledge. Throughout this week, we will take a look at why Project-Based Learning is such an effective learning approach.
Week 3: Where to Start with Project-Based Learning
Having a clear path is vital when you are planning on developing a Project-Based Learning experience. This week, we will begin to look at the steps that others take to create a successful project-based learning unit, and develop our own specific plan that we can use again and again in the future.
Week 4: Creating a Project-Based Learning Experience
There is more than one way to successfully design a Project-Based Learning experience for your classroom. During this week, we are going to look at some of the Project-Based Learning designs of others, analyzing and critiquing them to gain a better understanding of how to design them for ourselves.
You will then synthesize the information you have gained and create your own Project-Based Learning Unit Plan.
Why choose iTeach online courses?
Courses are delivered completely online, self-paced, and facilitated by an expert in the field.
Receive individualized feedback from your instructor.
Courses are equivalent to twenty professional development contact hours.
Work through each module at your own pace.
Register on an open-enrollment basis. No application or prerequisites required.
Receive a course completion certificate and digital badge after successfully completing the course. Use your badge to showcase your expertise and skill set on social media profiles, your email signature block, or electronic copies of a résumé.
All iTeach courses are designed to help educators and administrators more successfully integrate technology into teaching and learning.
FORMAT: Facilitated online course. Work each weekly module at your own pace.
COST: $120 per participant with discounts for larger groups.
SCHEDULE: This course can be scheduled for groups from the same school or district. It is not available for individual registration. The course is equivalent to 20 contact hours. Email TIM@fcit.us for group scheduling, volume discounts, or other questions.