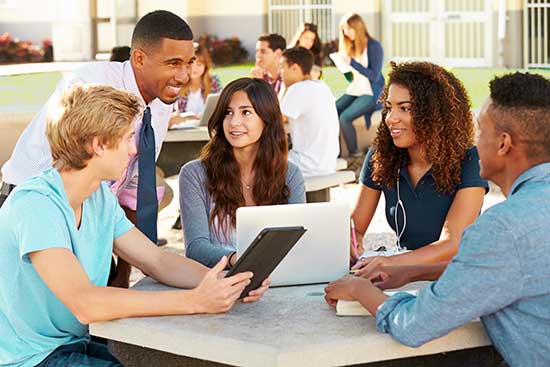 ICTI-120: BYOD 2—Integration Ideas and Projects
About this course
The heart of your Bring Your Own Device policy is what happens in the classroom. Once your foundation is established, build your capacity for technology integration to support student success. In this course, you will consider how to leverage the unique benefits of the technology that is already in the hands of your students to support their learning.
What will I learn in this course?
Week 1: Plan for BYOD
During the first week, you will learn how to plan ahead to balance curriculum demands, student needs, and available technology. Having a game plan will help reduce stress and ensure success.
Week 2: Investigate Resources
In week two, you will investigate available resources and match tools. Learn how to leverage the benefits of various tools to meet the learning objectives rather than jumping from one new gadget to the next.
Week 3: Develop Curriculum
During week three, you will explore resources specifically designed for a particular content area. Integrating these tools can provide real-world experiences for students and function as performance assessments to determine mastery of required standards.
Week 4: Implement BYOD with Students
To ensure the flexibility needed with multiple devices, you will go through steps to ensure your lessons are cross-platform compatible. For the culminating activity in this course, you will create a trans-disciplinary unit infused with technology to support student success in your BYOD classroom.
Why choose iTeach online courses?
Courses are delivered completely online, self-paced, and facilitated by an expert in the field.
Receive individualized feedback from your instructor.
Courses are equivalent to twenty professional development contact hours.
Work through each module at your own pace.
Register on an open-enrollment basis. No application or prerequisites required.
Receive a course completion certificate and digital badge after successfully completing the course. Use your badge to showcase your expertise and skill set on social media profiles, your email signature block, or electronic copies of a résumé.
All iTeach courses are designed to help educators and administrators more successfully integrate technology into teaching and learning.
FORMAT: Facilitated online course. Work each weekly module at your own pace.
COST: $120 per participant with discounts for larger groups.
SCHEDULE: This course can be scheduled for groups from the same school or district. It is not available for individual registration. The course is equivalent to 20 contact hours. Email TIM@fcit.us for group scheduling, volume discounts, or other questions.