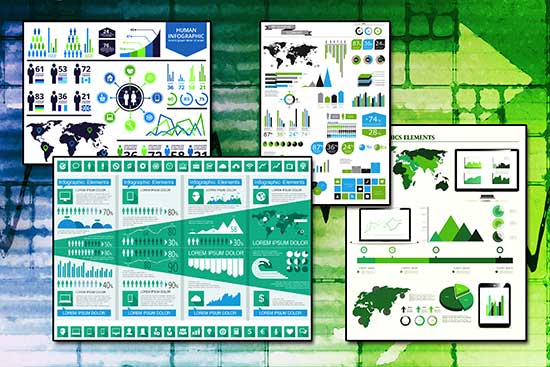 ICTI-260: Infographics for Teaching and Learning Classroom Content
Learn how to integrate the use of inforgraphics in your classroom to enhance students' participation and learning.
The old adage tells us that a picture is worth 1000 words, but when you combine pictures, graphics, text, and data, you get a valuable educational tool. Infographics create clear and appealing visualizations of important concepts, critical knowledge, collections of data, or a summary of information. Used in the classroom, these clever creations can be a wonderful addition to teaching and learning!
Target Audience: Current and pre-service K-12 educators and administrators
If you're thinking about these sorts of questions, this course is for you!
How can I use infographics in my classroom?
Infographics provide a unique opportunity to present information and data in a clear and easy-to-understand way. Leveraging the visual power of infographics is even more important to consider when you think about how much information is constantly thrown at students from 24-hour television, social media, search engines, and streaming news. In ICTI-260, you will see there are endless opportunities to use infographics in the classroom to identify critical content, simplify complex concepts, visualize data, and summarize information.
How can my students use infographics to enhance their learning?
In ICTI-260, you will investigate how other classrooms have successfully utilized the power of infographics to enhance student learning. This course will help you connect the benefits of infographics with best practices in teaching and learning, and you will be guided in creating a rubric that both you and your students can use in assessing their infographics.
How do infographics fit into my lesson plans?
This course will expose you to the many opportunities to use infographics as a part of your regular classroom instruction. You will review sample lessons that will help you articulate exactly how you want to integrate infographics into your lesson plans. As you reflect on the Technology Integration Matrix (TIM), you will craft your own infographics lesson. 
Credit
This course represents 20 contact hours. All iTeach courses align with national standards for professional learning. Check with your district staff development office to ensure they will accept this course for in-service points.
Standards
This course will help teachers meet the National Education Technology (NET) standards 1-5.
After completion of this course, the participant will be able to:
Identify effective infographics and their key benefits.
Use a variety of online tools to make instructional infographics.
Recognize how data visualizations and infographics help students with data overload.
Analyze the effectiveness of infographics as teaching tools and connect the benefits of infographics with best practices for teaching and learning.
Understand how the TIM can help teachers use technology to enhance learning for K-12 students.
Identify lessons that successfully integrate infographics.
Create a lesson plan that uses infographics to enhance learning.
Upon satisfying the requirements for this course, participants will receive a course completion certificate. This certificate will awarded to participants who:
Satisfactorily complete all modules within the specified time period
Maintain a score of 70 and above throughout each module
Receive a final score of 70 and above for the course
Certificates will be emailed directly to participants once the facilitator submits final grades and the course completes its review.
This course is organized into five modules completed over four weeks.  Each week, learners will review materials and complete online activities within each module.  A badge will be awarded following the successful completion of all modules.
Course Orientation Overview
Week 1: What are Infographics?
Week 2: How Can Infographics Be Used by Teachers?
Week 3: How Can Infographics Be Used by Students?
Week 4: How Can Infographics Be Incorporated into Lessons?
Modules will be released weekly throughout the four weeks of this course. On average, participants will spend three to five hours per week completing the course, for a total of twenty contact hours. The weekly hours reflect the average amount of time a participant will spend completing assignments and activities and will vary depending upon the learner.
Our ICTI-260: Infographics for Teaching and Learning Classroom Content facilitators are qualified instructional technology experts, committed to empowering educators in using digital tools to improve students' success. They will guide you through each module, answer you questions and provide you with timely and specific feedback.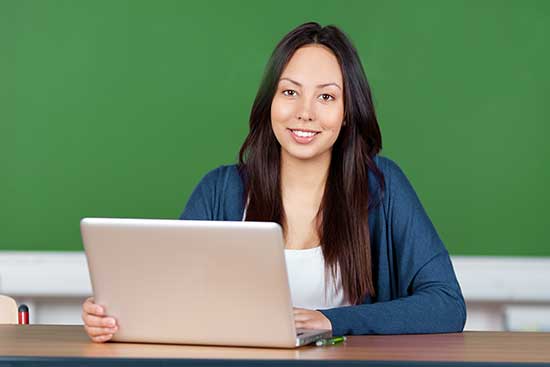 ICTI-150: Copyright and Fair Use in the Classroom
Between social media outlets like Instagram, social networks like Facebook and Twitter, video sharing sites like YouTube, and comprehensive search engines like Google, the ability to find, watch, share, reuse and redistribute content is easier than ever before. However, just because you can find it and share it, should you? It is critical to model academic integrity for our students so they will understand and honor usage rights as they move on to higher education or the working world.  Learn more…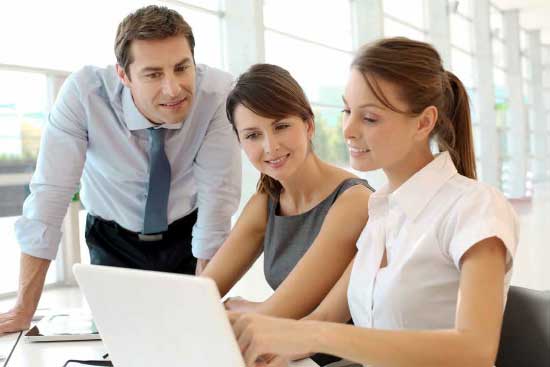 Students come to our classrooms with a variety of learning styles and abilities, and as teachers, we work diligently to meet the needs of each student. It is easy to provide extra time on assignments, additional learning support or using assistive technologies is easy in our face-to-face classrooms. However, what happens when students try to access our materials in the digital classroom? In this online professional development course you will learn effective strategies and best practices for making your digital classroom accessible to all students.  Learn more…