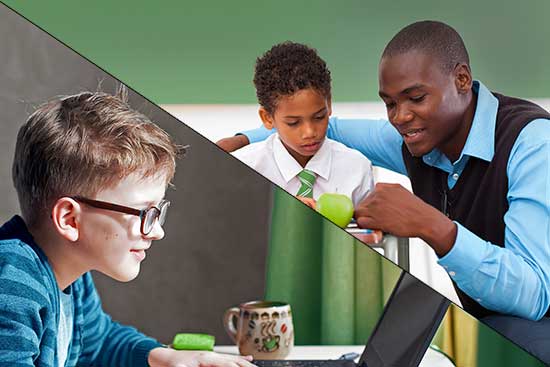 ICTI-240: Blend and Flip: Creating a Student-Focused Classroom
Learn how to create a student-focused classroom through innovative approaches of blending or flipping instruction.
Blended and flipped learning shifts the focus of classroom instruction from traditional, lecture-style delivery to student-centered learning. These models provide opportunities to meet individual student needs and encourage students to take ownership of their own learning. In this course, you will utilize digital resources to create a unit of study for your classroom.
Target Audience: Current and pre-service K-12 educators and administrators
If you're thinking about these sorts of questions, this course is for you!
How do I flip my classroom?
In ICTI-240, you will identify the elements of a flipped classroom and flipped learning as a pedagogical approach. ICTI-240 will guide you in the steps necessary to make this transition from a traditional clasroom to a flipped classrom a reality.
What does blended learning look like in my classroom?
Another instructional option that encourages students to take ownership of their learning and meets the needs of a variety of learners is blended learning. Blended learning combines a traditional classroom model with online learning elements, allowing students to work at their own pace and ensure content mastery. In ICTI-240, you will examine several different blended models and discuss what a mixture of online activities and face-to-face classroom instruction might look like in your classroom.
How can I know if flipped or blended learning is an effective approach with my students?
In ICTI-240, you will examine what defines success in a flipped or blended classroom as well as learn to locate and utilize some of the free resources available to assist you in successfully flipping or blending your classroom instruction. This course will guide you in creating a full flipped or blended unit of study for your classroom that includes digital resources and instructional elements.
Credit
This course represents 20 contact hours. All iTeach courses align with national standards for professional learning. Check with your district staff development office to ensure they will accept this course for in-service points.
Standards
This course will help teachers meet the National Education Technology (NET) standards 1-5.
After completion of this course, the participant will be able to:
Explore the pedagogy behind flipped learning, flipped instruction, and blended learning
Identify the pillars of a flipped learning and various blended learning models
Examine the implications of a flipped or blended classroom to teaching and learning
Discuss the benefits and challenges to implementing a flipped or blended model in your classroom
Explore, locate, and select tools and resources available for creating flipped/blended classroom resources
Learn to create a flipped or blended unit of study
Upon satisfying the requirements for this course, participants will receive a course completion certificate. This certificate will awarded to participants who:
Satisfactorily complete all modules within the specified time period
Maintain a score of 70 and above throughout each module
Receive a final score of 70 and above for the course
Certificates will be emailed directly to participants once the facilitator submits final grades and the course completes its review.
This course is organized into five modules completed over four weeks.  Each week, learners will review materials and complete online activities within each module.  A badge will be awarded following the successful completion of all modules.
Course Orientation Overview
Week 1: Flipping Learning
Week 2: Blending a Classroom
Week 3: How to Create a Flipped/Blended Classroom
Week 4: Implementing a Flipped/Blended Classroom
Modules will be released weekly throughout the four weeks of this course. On average, participants will spend three to five hours per week completing the course, for a total of twenty contact hours. The weekly hours reflect the average amount of time a participant will spend completing assignments and activities and will vary depending upon the learner.
Our ICTI-240: Blend and Flip: Creating a Student-Focused Classroom facilitators are qualified instructional technology experts, committed to empowering educators in using digital tools to improve students' success. They will guide you through each module, answer you questions and provide you with timely and specific feedback.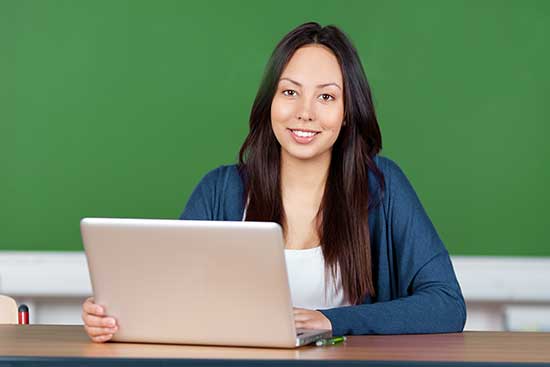 How can my students get the most out of technology in my classroom? In this practical, hands-on course, teachers will learn how to apply the TIM on a day-to-day basis in their classrooms to support effective technology integration.  Learn more…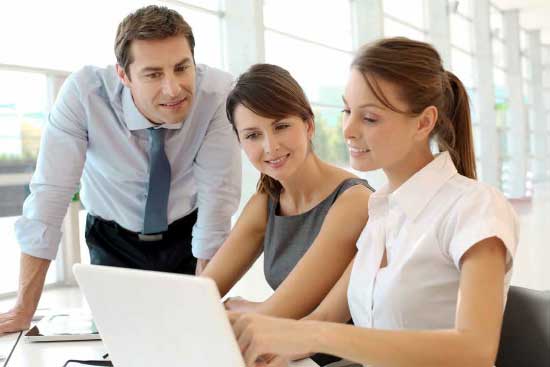 Concrete, authentic project-based learning enables students to solve real-world problems by using hand's on, high-leveled, critical thinking and technology skills. It is a great motivator for students to manage field research, collaborate with other students, consult subject matter experts and develop solutions to situations of interest. Technology plays an important role in allowing students to be effective in conducting meaningful project-based learning tasks.  Learn more…