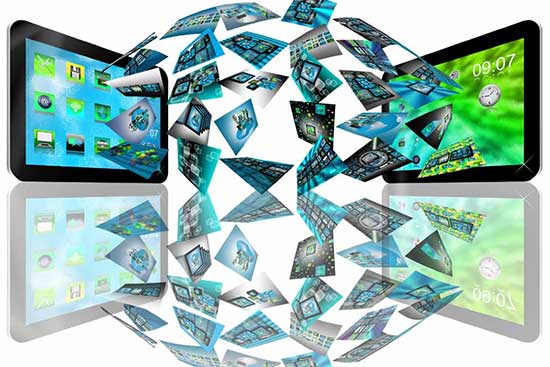 ICTI-160: Digital Communication Tools for Teaching and Learning
Learn how to effectively integrate communication tools into your classroom.
This online professional development course provides instruction on best practices and considerations for integrating various communication tools in the classroom. Participants will explore synchronous and asynchronous communication tools, social media, educational apps, and various Web 2.0 tools and examine how these applications can be used to support classroom learning.
Target Audience: Current and pre-service K-12 educators and administrators
If you're thinking about these sorts of questions, this course is for you!
What communication tools are best to use in my classroom?
ICTI-160 will guide you in identifying how and why various communication tools may be used in your classroom. In addition, you will explore synchronous and asynchronous communication tools that you may want to incorporate into your classroom.
How do I use social media in my classroom?
Through this course you will explore various educational apps and consider how you might incorporate social media into your classroom.
How do I begin using communication tools in my lessons?
In ICTI-160, you will explore the Technology Integration Matrix (TIM) as a framework as you decide upon the specific communication tools that you would like to use in your classroom. This course will walk you through the decision process as you create a lesson plan integrating communication tools.
Credit
This course represents 20 contact hours. All iTeach courses align with national standards for professional learning. Check with your district staff development office to ensure they will accept this course for in-service points.
Standards
This course will help teachers meet the National Education Technology (NET) standards 1-5.
After completion of this course, the participant will be able to:
Identify how and why various communication tools may be used in the classroom
Identify asynchronous and synchronous communication tools as well as Web 2.0 tools
Discuss educational apps, social media resources, and multimedia learning theory
Write a lesson plan that integrates technology in the classroom
Participate in a real-time, Web-based conference
Discuss multimedia and presentation tools for use in the 21st century learning environment
Explain Copyright and Fair Use principles
Create a multimedia presentation
Upon satisfying the requirements for this course, participants will receive a course completion certificate. This certificate will awarded to participants who:
Satisfactorily complete all modules within the specified time period
Maintain a score of 70 and above throughout each module
Receive a final score of 70 and above for the course
Certificates will be emailed directly to participants once the facilitator submits final grades and the course completes its review.
This course is organized into five modules completed over four weeks.  Each week, learners will review materials and complete online activities within each module.  A badge will be awarded following the successful completion of all modules.
Course Orientation Overview
Week 1: Communication Modes and Tools
Week 2: Resources for Effective Communication
Week 3: Technology Integration
Week 4: Multimedia in the 21 st Century Learning Environment
Modules will be released weekly throughout the four weeks of this course. On average, participants will spend three to five hours per week completing the course, for a total of twenty contact hours. The weekly hours reflect the average amount of time a participant will spend completing assignments and activities and will vary depending upon the learner.  While most activities can be completed at any time during the week, participants are expected to attend a live online meeting during week 4. The day and time of that meeting will be determined based on availability of participants.
Our ICTI-160: Digital Communication Tools for Teaching and Learning facilitators are qualified instructional technology experts, committed to empowering educators in using digital tools to improve students' success. They will guide you through each module, answer you questions and provide you with timely and specific feedback.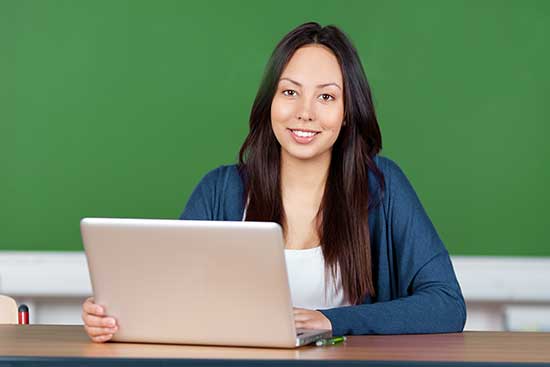 E-portfolios can be integrated into the classroom to showcase student achievement, assess progress over time, apply concept knowledge, and support student reflection in the classroom and throughout their educational career. In this online professional development course, teachers will learn to use e-portfolios and Web 2.0 tools to enable students to store, track, evaluate, and share digitally created learning projects and demonstrate mastery of learned skills. Learn more…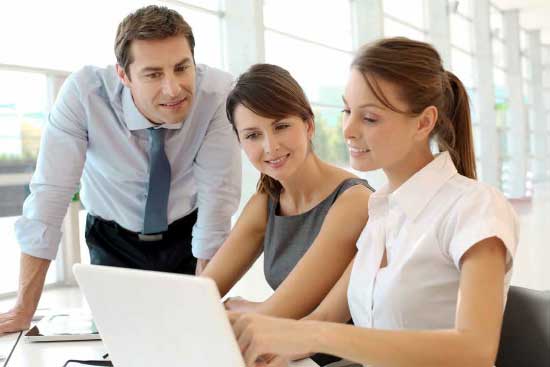 This online technology training course explores various computer-based tools that can be used to create digital narratives. Digital narratives combine the art of telling stories with graphics, text, audio, and video. They may be personal, historical, community-based, or global and are constructed from the creator's perspective. Teachers will be able to apply the tools and concepts in this online course to integrate digital narratives in the classroom to enhance learning.  Learn more…