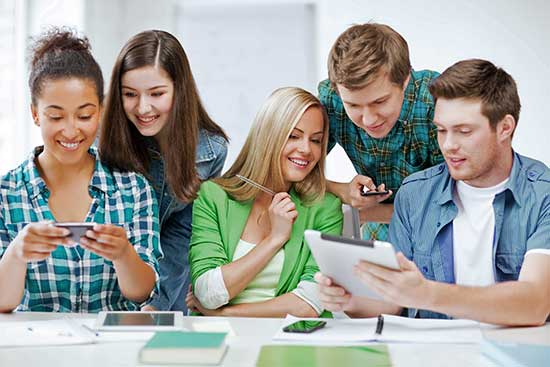 ICTI-110: BYOD 1 – How and Where to Start
Learn how to establish a quality BYOD program in your school by considering the steps involved.
This course provides instruction on Bring-Your-Own-Device programs. Thoughtful development of policies is an important way to leverage powerful technology resources and engage learners, but there are many challenges to consider before getting started. The course readings and assignments will build a strong foundation for making wise decisions to establish a quality BYOD program.
Target Audience: Current and pre-service K-12 educators and administrators
If you're thinking about these sorts of questions, this course is for you!
How can I start a BYOD program in my school ?
ICTI-110 will teach you how to implement a BYOD program in your school by systematically walking you through the steps to get there. You will learn how to engage the community, create a support team, develop an infrastructure, draft policies, and consider devices as well as what teacher professional development you will need to make this launch a success.
How can I create a BYOD support team?
Launching a successful BYOD program will require the support of a variety of stakeholders. ICTI-110 will help you to develop a network of support including technology specialists, teachers, administrators, parents and students as well to help you to outline your objectives and expectations for your BYOD policy.
Where can I learn more about BYOD infrastructure requirements?
In ICTI-110, you will learn about the various technological considerations that go into launching a successful BYOD program. This course will equip you with a working knowledge of technological terms that relate to your hardware and software needs. As you explore the importance of ensuring a safe and secure network, you will learn how to articulate your BYOD infrastructure needs through the creation of a presentation.
Credit
This course represents 20 contact hours. All iTeach courses align with national standards for professional learning. Check with your district staff development office to ensure they will accept this course for in-service points.
Standards
This course will help teachers meet the National Education Technology (NET) standards 1-5.
After completion of this course, the participant will be able to:
Examine research based best practices in implementing a BYOD program.
Discuss the benefits and challenges of a BYOD program.
Create a team of support for BYOD implementation including technical support, administration, teachers, parents, and students.
Draft a BYOD AUP (acceptable use policy) agreement for your school, district, or classroom.
Discuss what you will do to ensure equal access to technology.
Identify the various technological considerations before launching a successful BYOD program.
Demonstrate a working understanding of technology terms in regards to hardware/software needs.
Learn about CIPA and COPPA laws and the importance of creating a safe/secure network.
Evaluate the needs of teachers when preparing to launch a BYOD initiative.
Discuss PD options for teachers hesitant to launch a BYOD program within their classroom.
Explore cloud, web and native-based resources to support teachers in BYOD implementation.
Upon satisfying the requirements for this course, participants will receive a course completion certificate. This certificate will awarded to participants who:
Satisfactorily complete all modules within the specified time period
Maintain a score of 70 and above throughout each module
Receive a final score of 70 and above for the course
Certificates will be emailed directly to participants once the facilitator submits final grades and the course completes its review.
This course is organized into five modules completed over four weeks.  Each week, learners will review materials and complete online activities within each module.  A badge will be awarded following the successful completion of all modules.
Course Orientation Overview
Week 1:  Plan for BYOD
Week 2: Develop a Support Network
Week 3: Investigate Technology & Infrastructure Needs
Week 4: Implement a BYOD Plan
Modules will be released weekly throughout the four weeks of this course. On average, participants will spend three to five hours per week completing the course, for a total of twenty contact hours. The weekly hours reflect the average amount of time a participant will spend completing assignments and activities and will vary depending upon the learner.
Our ICTI-110: BYOD 1- How and Where to Start facilitators are qualified instructional technology experts, committed to empowering educators in using digital tools to improve students' success. They will guide you through each module, answer you questions and provide you with timely and specific feedback.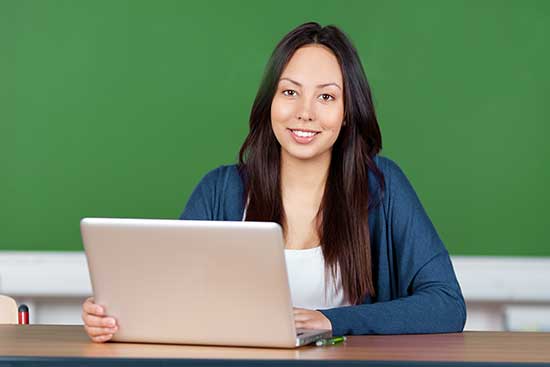 The heart of your BYOD policy is what happens in the classroom. Once your foundation is established, build your capacity for technology integration to support student success.  Learn more…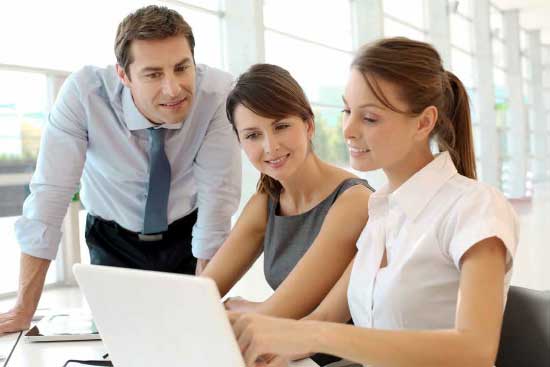 In this online professional development course you will learn effective strategies and best practices for making your digital classroom accessible to all students.  Learn more…