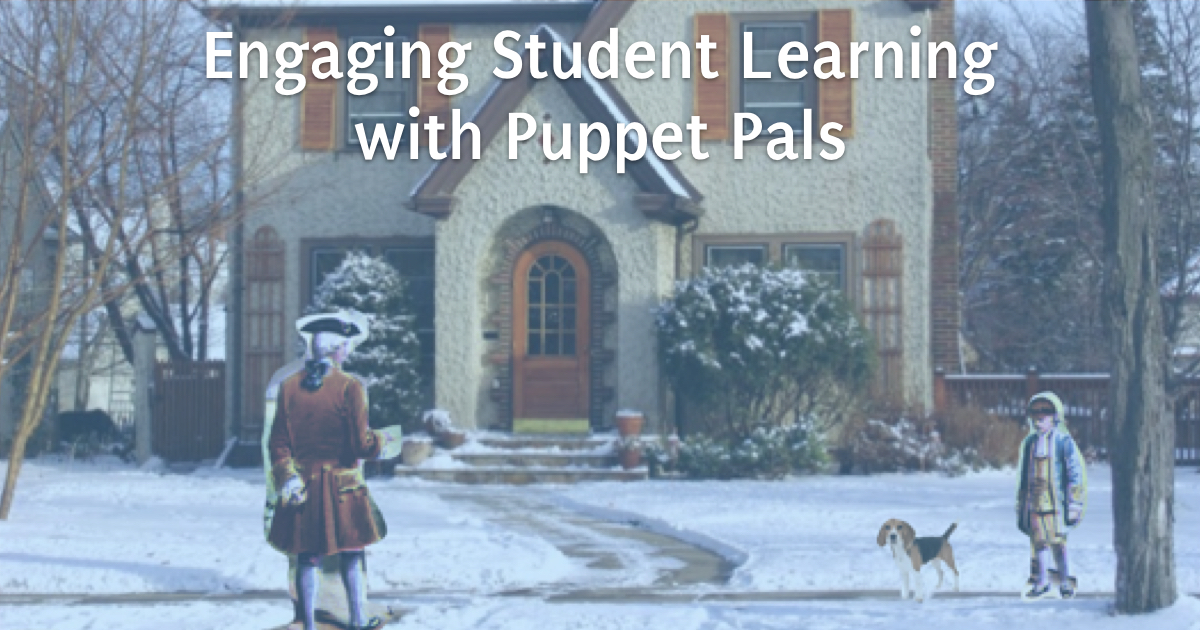 Teaching your students to write stories and poetry, or create scripts? Maybe you're reviewing significant historical events and people, learning about different countries and culture, or creating a presentation for a class. With the PuppetPals HD App, you and your students can bring written works to life! PuppetPals is an easy to use app that allows children and students to animate and illustrate their narratives, and even provides audio capabilities to let them voice different characters.
There are no pop-up ads within the app, so you don't have to worry about your students getting distracted while working on their assignment. The app can also be used with our ETC Presentations, ETC ClipArt, and ClipPix sites, allowing your students to safely search for images and pictures without the risk of inappropriate content appearing or images being flagged for copyright infringement. This helps eliminate your stress and worry by removing the possibility of your students encountering unsuitable images, like when using Google search/Google Image search.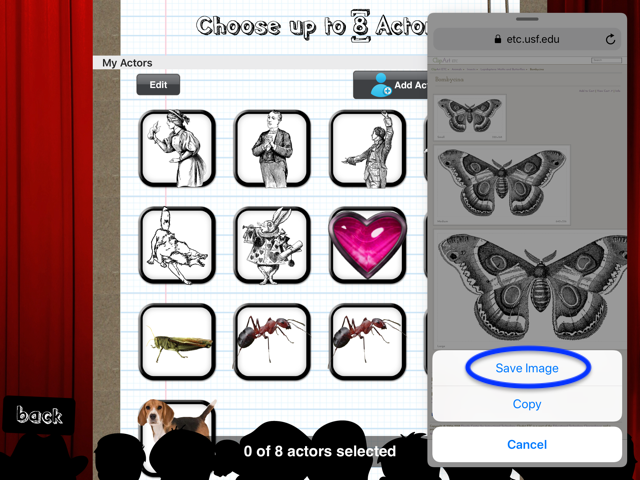 Ways this app can be used in the classroom include storytelling, practicing voiceovers for different characters, illustrating narratives and essays written in the classroom, acting out historical events, and much more.
What comes with the free app? When you download the free version of the app, you'll have access to the Fairytale package which comes with a few characters such as a princess, knight, dragon, and fairy godmother. You also get 3 backgrounds to use; a castle, a cave, and a field shaded by trees.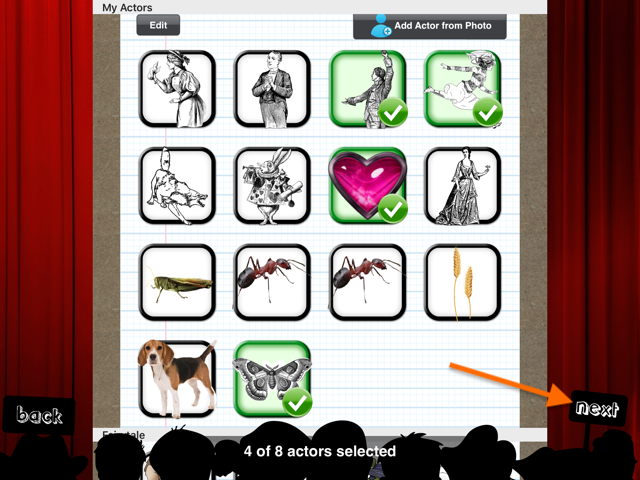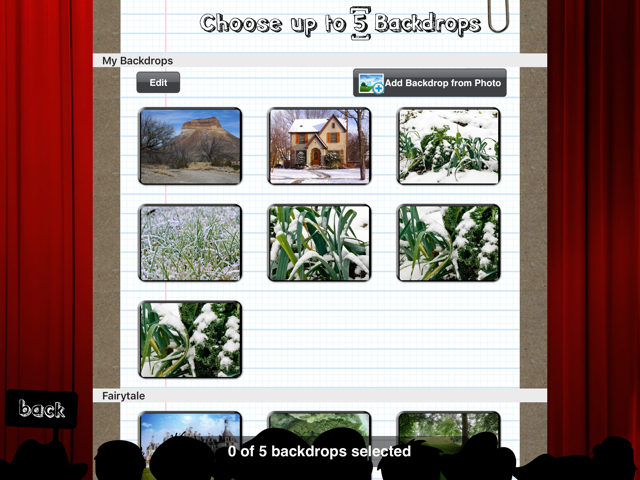 If you want the ability to use your own photos and images to create more characters, and change the backdrop to display something other than what's provided, you can upgrade your app to the Director's pass. This version of the app allows you to select images from your device's photo album, search for and save images using the internet, and gives you access to all other collections available in the app. The collections are categorized by subjects or holidays, such as historical leaders, scientists, Christmas, etc. To upgrade your app to the Directors Pass, it costs $4.99. If you wish to keep the free version of the app, but simply want to add a few additional character bundles, you can purchase them individually for $0.99.
Send us a tweet with the hashtag #FCITcreations, or message us on Facebook, to share your students' PuppetPals projects.