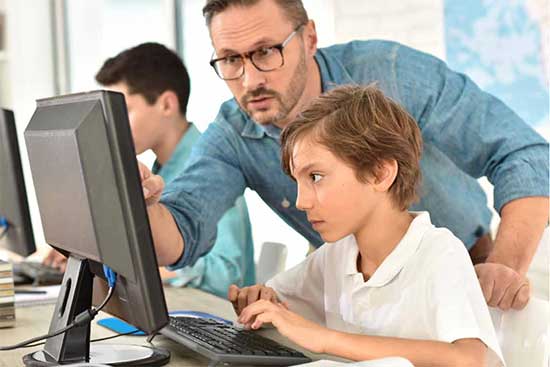 ICTI-150: Copyright and Fair Use in the Classroom
Learn how to lead your students by example in applying what you learn about Copyright and Fair Use.
Between social media outlets like Instagram, social networks like Facebook and Twitter, video sharing sites like YouTube, and comprehensive search engines like Google, the ability to find, watch, share, reuse and redistribute content is easier than ever before. However, just because you can find it and share it, should you? It is critical to model academic integrity for our students so they will understand and honor usage rights as they move on to higher education or the working world. This course provides instruction on Copyright and Fair Use for educators. Ethical and legal issues surrounding this topic will be discussed. The course readings and assignments will build a strong foundation for making wise decisions for applying Copyright and Fair Use concepts in the classroom.
Target Audience: Current and pre-service K-12 educators and administrators
If you're thinking about these sorts of questions, this course is for you!
How can I learn about copyright and fair use laws?
In our digital age of instant access to information, where do you draw lines between materials and digital media that are free and open and those that are protected by copyright? In ICTI-150, you will learn about copyright and the fair use laws that relate to copyrighted materials in the classroom.
What is the best way to teach my students the importance of copyright?
With a few clicks and a couple of keywords in a search engine, teachers and students can find almost any lesson, document, song, video, or image.  As we as innovative educators encourage our students to utilize digital tools to create multimedia projects, how can our students both foster creativity and honor copyright laws? In this course, you  will explore the implications of copyright law and fair use on your own material selection, on student projects, and on classroom publications.
What are some free and public domain sources I can use with my students?
In ICTI-150, you will learn about the many different free and public domain sources at your disposal. This course will guide you through the process of critiquing these resources as you look at their quality, licensing restrictions, inclusion of ads, speed of website, and ease of navigation.
Credit
This course represents 20 contact hours. All iTeach courses align with national standards for professional learning. Check with your district staff development office to ensure they will accept this course for in-service points.
Standards
This course will help teachers meet the National Education Technology (NET) standards 1-5.
After completion of this course, the participant will be able to:
Use knowledge of copyright and the laws guiding use of copyrighted materials in the classroom.
Consider the impact of copyright on the use of resources in student projects.
Examine the effects of copyright on the application of digital tools and usage of digital media in school publications such as teacher websites.
Compare similarities and differences between Fair Use, Public Domain, and Creative Commons.
Understand when it is appropriate to cite sources and request permission.
Integrate the Technology Integration Matrix (TIM) in the classroom.
Understand how the TIM can help teachers use technology to enhance learning for K-12 students.
Create a unit plan that includes a digital media project for students that adheres to copyright law.
Upon satisfying the requirements for this course, participants will receive a course completion certificate. This certificate will awarded to participants who:
Satisfactorily complete all modules within the specified time period
Maintain a score of 70 and above throughout each module
Receive a final score of 70 and above for the course
Certificates will be emailed directly to participants once the facilitator submits final grades and the course completes its review.
This course is organized into five modules completed over four weeks.  Each week, learners will review materials and complete online activities within each module.  A badge will be awarded following the successful completion of all modules.
Course Orientation Overview
Week 1: What is Copyright?
Week 2: Why is Copyright Relevant in the 21 st Century Classroom?
Week 3: How Can I Effectively Model Copyright Best Practices in my Classroom?
Week 4: How Can I Share my Understanding of Copyright with my Students?
Modules will be released weekly throughout the four weeks of this course. On average, participants will spend three to five hours per week completing the course, for a total of twenty contact hours. The weekly hours reflect the average amount of time a participant will spend completing assignments and activities and will vary depending upon the learner.
Our ICTI-150: Copyright and Fair Use in the Classroom facilitators are qualified instructional technology experts, committed to empowering educators in using digital tools to improve students' success. They will guide you through each module, answer you questions and provide you with timely and specific feedback.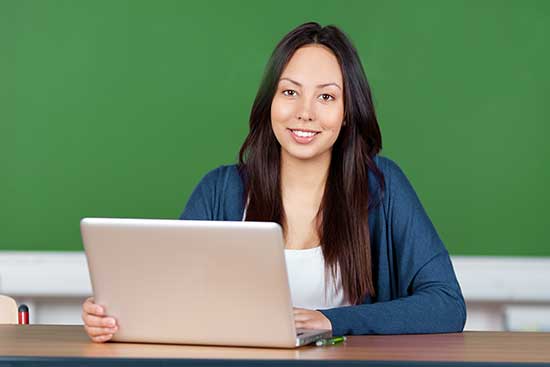 Today's students have grown up using technology and online resources, yet many currently lack the skills to search, evaluate, organize, save, and properly cite the information they find. Current standards require students to research and respond analytically to literature and informational texts, but simply assigning a research paper may not provide students with the research skills they need. In this online professional development course, participants will learn how to develop effective research projects and foster an inquiry-based classroom culture.   Learn more…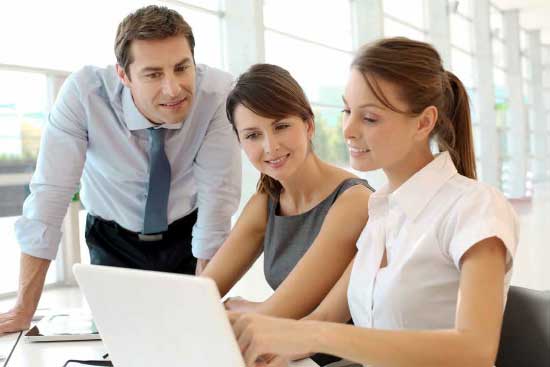 The practice of "learning by doing" offers students hands-on, authentic learning experiences that require critical thinking and problem-solving skills. Project-based learning allows students to become active in their learning by asking meaningful, real-world questions and exploring potential solutions to problems. This engagement helps students make connections between school and the challenges they will face in college or future careers.  Learn more…