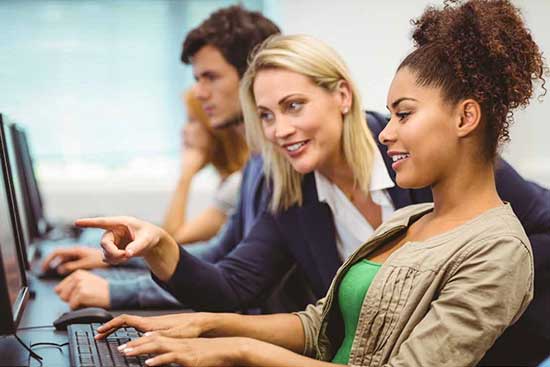 ICTI-140: Search Skills & Strategies for Research and Learning
Learn how to lead your students in refining their search skills and strategies through the development of inquiry-based activities.
Today's students have grown up using technology and online resources, yet many currently lack the skills to search, evaluate, organize, save, and properly cite the information they find. Current standards require students to research and respond analytically to literature and informational texts, but simply assigning a research paper may not provide students with the research skills they need. In this online professional development course, participants will learn how to develop effective research projects and foster an inquiry-based classroom culture.
Target Audience: Current and pre-service K-12 educators and administrators
If you're thinking about these sorts of questions, this course is for you!
What are the best methods in teaching students how to use search engines?
In this course, you will learn about search engines, search strategies, and the tools available for saving, sharing, and citing online resources and information. This course culminates in the creation of a grade level/subject area specific resource for teaching students research skills within the K-12 classroom.
How do I improve my students' research skills?
This course will help guide you through the process of leading students in refining their research skills. It will touch on topics such as the importance and impact of research skills for 21st-century learners, search engines, Boolean search techniques, evaluating information and sources, resources for citing sources and tools, and techniques for saving and sharing resources.
What Web 2.0 tools are best to save, search, and cite information with my students and/or colleagues?
ICTI-140 will teach you how to use a variety of Web 2.0 tools to save, cite, and share information with students, colleagues, or other professional organizations. You will learn about organizing digital information and social bookmarking as well as how to conceptualize social media as a learning tools.
Credit
This course represents 20 contact hours. All iTeach courses align with national standards for professional learning. Check with your district staff development office to ensure they will accept this course for in-service points.
Standards
This course will help teachers meet the National Education Technology (NET) standards 1-5.
After completion of this course, the participant will be able to:
Describe the importance and impact of research skills for 21 st -century learners.
Identify a framework for information literacy and research skills.
Outline and discuss Boolean along with other tools and strategies for generating relevant and related search results.
Create a presentation to disseminate and share information about searching for students.
Discern and locate primary and secondary sources of information.
Discuss and evaluate the viability of students using new media sources in their research.
Identify Web 2.0 tools to save, cite, and share information with students, colleagues, or other professional organization.
Create a research project to help summarize learning and reinforce search strategies in your classroom.
Upon satisfying the requirements for this course, participants will receive a course completion certificate. This certificate will awarded to participants who:
Satisfactorily complete all modules within the specified time period
Maintain a score of 70 and above throughout each module
Receive a final score of 70 and above for the course
Certificates will be emailed directly to participants once the facilitator submits final grades and the course completes its review.
This course is organized into five modules completed over four weeks.  Each week, learners will review materials and complete online activities within each module.  A badge will be awarded following the successful completion of all modules.
Course Orientation Overview
Week 1: The Importance of Research Skills
Week 2: Developing Research Skills
Week 3: Evaluating Sources
Week 4: Saving and Sharing Resources
Modules will be released weekly throughout the four weeks of this course. On average, participants will spend three to five hours per week completing the course, for a total of twenty contact hours. The weekly hours reflect the average amount of time a participant will spend completing assignments and activities and will vary depending upon the learner.
Our ICTI-140: Search Skills & Strategies for Research and Learning facilitators are qualified instructional technology experts, committed to empowering educators in using digital tools to improve students' success. They will guide you through each module, answer you questions and provide you with timely and specific feedback.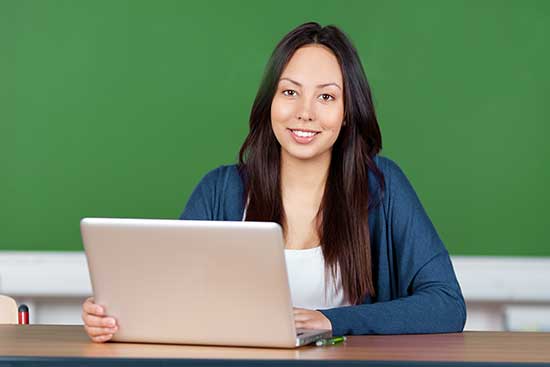 Concrete, authentic project-based learning enables students to solve real-world problems by using hand's on, high-leveled, critical thinking and technology skills. It is a great motivator for students to manage field research, collaborate with other students, consult subject matter experts and develop solutions to situations of interest. Technology plays an important role in allowing students to be effective in conducting meaningful project-based learning tasks.  Learn more…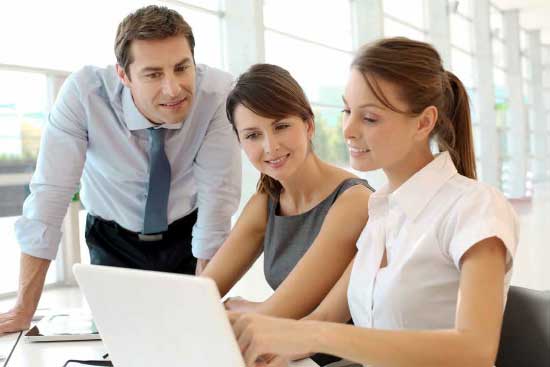 Between social media outlets like Instagram, social networks like Facebook and Twitter, video sharing sites like YouTube, and comprehensive search engines like Google, the ability to find, watch, share, reuse and redistribute content is easier than ever before. However, just because you can find it and share it, should you? It is critical to model academic integrity for our students so they will understand and honor usage rights as they move on to higher education or the working world.  Learn more…